Moving Is Stressful, Let Us Do Your End Of Tenancy Cleaning For You
We are proud to offer you the best End of Tenancy Cleaning in Amsterdam at an affordable and reasonable rate for a fantastic and top quality cleaning package. Our professional and experienced cleaners work very efficiently, so even if you schedule our services with short notice we'll get it done ASAP so you can unwind, get your deposit back, and focus on what matters to you. We offer the best cleaning services in the Netherlands because of our attention to detail. Whether you are searching for a cleaner in Amsterdam or the surrounding areas we have you covered! Our expert team will schedule our trusted cleaners in your area after we have finalized your reservation. They'll arrive on time to provide the very best cleaning in Amsterdam. All of our End of Tenancy Cleaning services are done according to a checklist to make sure nothing is overlooked. Moving is stressful so let us do the dirty work!
Want to know what our customers say about us?
Click the stars to see our reviews on Google
Why An End Of Tenancy Cleaning In Amsterdam Is A Must?
If you are a renter who is renting in Amsterdam and you want to make certain you receive your complete deposit from your landlord or rental agency after you vacate, you must leave the home in a tidy and organized state as discussed in your rental contract. More than half of today's deposit disagreements in Amsterdam belong to unkempt properties. As the tenant, you might prefer to do the task on your own, but by hiring an expert cleaning service like us, you make sure that the whole home at the post tenancy address is left in a fantastically neat and tidy condition when you vacate. No doubts about getting your deposit back.
We are among the top cleaning business in The Netherlands supplying End Of Tenancy cleaners, due to the fact that throughout the years we have worked with thousands of tenants, rental agencies, estate representatives and property owners whose trust we have acquired. We provide a whole range of cleaning services apart from end of tenancy cleaning such as domestic cleaning, window cleaning, carpet cleaning, etc. and we cover all sort of properties from flats and houses to high-end home systems and offices. we do not just deliver cleaning services indoors, but also for gardens, Garages, and a lot more. we have a really large network offering you instant access to the very best cleaners in your location– we cover Amsterdam in addition to all the surrounding areas in Noord-Holland. our personnel are thoroughly screened and examined and they all get regular training to supply a high-standard cleaning service.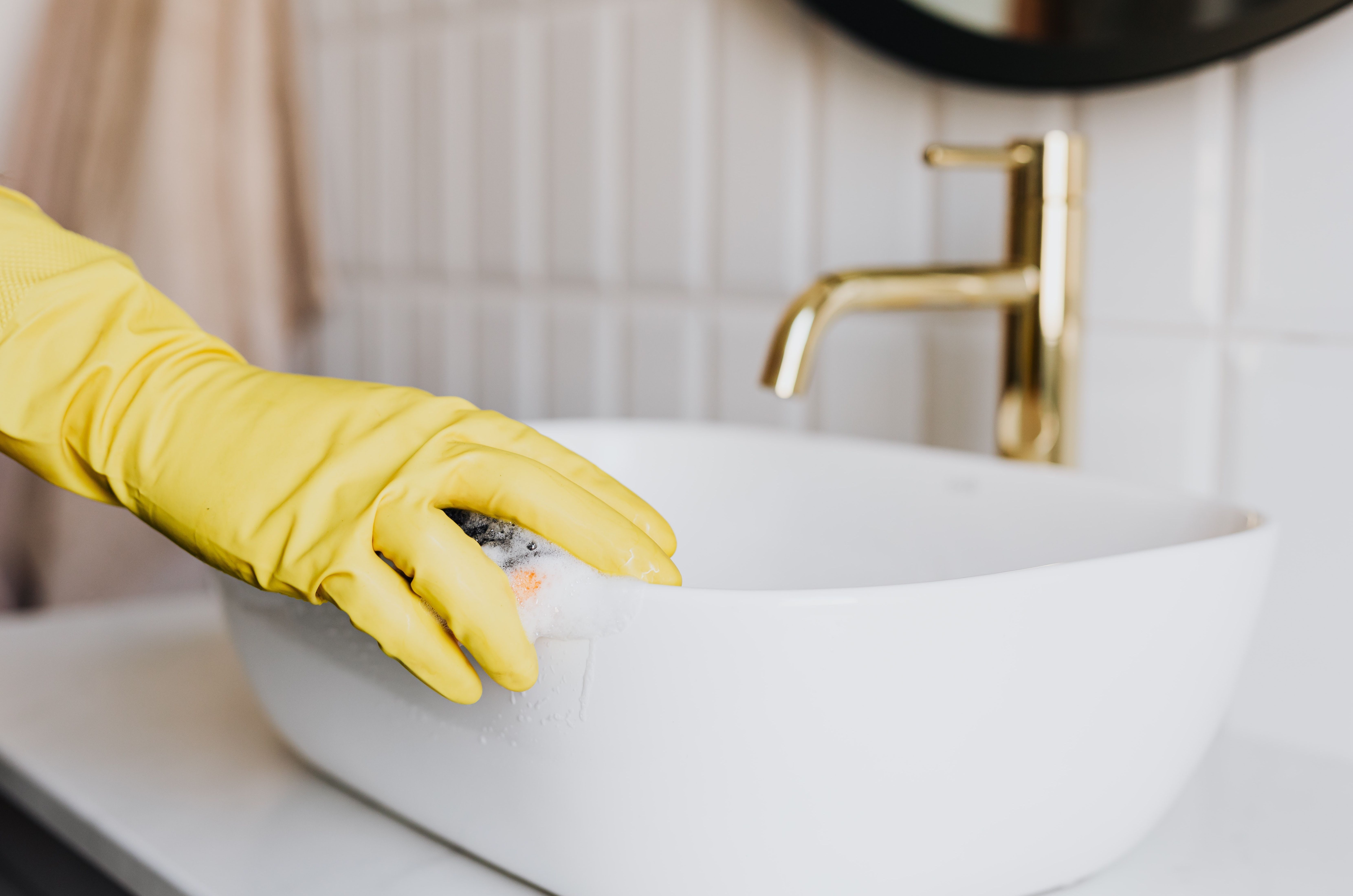 Are you a Property manager?
As a landlord, you may wish to work with a trusted service, to carry out the services for a variety of residential or commercial properties. If you own several residential or commercial properties do get in touch with us so that we can assist you. We work with a checklist in order to please the property owner's requirements, paying attention to every nook and cranny. Working with professional aid will guarantee that your home is cleaned to perfection, therefore maintaining your standards and making it much easier to rent to others.
End Of Tenancy Cleaning
We work on brief notice and work hard to meet your demands
We work till the task is done– no time limitations
We have a comprehensive cleaning checklist
Here is a basic idea of what our list consists of for each room
Kitchen area Cleaning
Scrub doors
Scrub sink and taps and remove limescale and polish where required
Scrub the within all cupboards and drawers
Wash and polish all work surface areas
Floorings to be cleaned, swept, and moped
Oven to be scrubbed externally and internally to remove all built-up grease
Tiles to be cleaned
All skirting to be dusted and light fittings to be cleaned
Dishwasher to be cleaned both inside and out
Washing maker to be cleaned inside and out
Bins to be cleaned both inside and out
Microwave to be cleaned
Fridge to be cleaned both inside and out
Bedroom Cleaning
We will clean all windows and doors until they shine
All the bedroom furniture will be cleaned over, inside and outside
Cabinets and wardrobes will be cleaned to excellence
The light fittings will be well clean so that it sparkles
A thorough vacuum of carpets under beds, or mop if appropriate
Cleaning of mirrors and pictures
Dust and clean down skirting boards
Bathroom Cleaning
Tiles, shower screen, and floor to be cleaned
Bath to be washed and scrubbed
Toilet to be cleaned and decontaminated
Mirrors to be cleaned
Any cupboards or fixtures and fittings to be cleaned
All skirting to be cleaned and all scuff to be wiped off
Light fittings to be cleaned
Windows and doors to be wiped clean
Floors to be cleaned and polished
Living Room Cleaning
Windows and doors to be cleaned and polished
Cupboards will be cleaned completely
Wipe and clean all furniture
Carry out an extensive vacuum under sofas and chairs, removing all cushions and toss pillows.
Dust and wipe skirting boards
Cleaning of TV's, DVD's, and other electronic devices
Cleaning of mirrors and images
Corridor and stairs
Vacuuming of stairs and hallways
Mopping of hallways and stairs if relevant
Cleaning Service Amsterdam will wipe and tidy skirting boards
We can make the corridors and stairs look immaculate
The light fittings will also be wiped down.
End of Tenancy Cleaning is important to get back your deposit
Over half of deposit disputes (56%) are the outcome of insufficient cleaning. This makes it the most common cause for deposit disagreements. Surprisingly, inflicted damage comes second at 43% and redecoration third at 30%.
If you have not carried out an end of tenancy cleaning prior to you've moved out, your property owner will employ a service to do the cleaning, while deducting the expense from your deposit. This does not work your in your favor as the landlord will focus on getting a good cleaning service, rather than keeping the rate low.
However, your property owner can not subtract more than the overall expense of the cleaning service. The receipt will be needed as proof that the cleaning has been paid. Ensure you ask for to see the invoice for the cleaning service before you authorize the deposit reduction.
Because they have transferred a great deal of cash, it's in the best interest of renters to preserve the residential or commercial property at all times. The two inventory checks– when you move in and out– will criteria the condition of the home. This is the most dependable proof for how tenants have impacted the home's condition during their profession. The only way to make sure the deposit is returned completely is if the two inventories are identical, or the 2nd one is better.
Some landlords work with end of tenancy cleaning services before they let renters move in. This sets an extremely high standard that will be expected when the occupants leave. This will be reflected in the move-in inventory report, including high information images of the condition. Likewise, your property manager will most likely provide you with a copy of the invoice that the cleaning service provided them. If you intend on cleaning yourself, make certain you put in that additional work and start ahead of time, so you have enough time to match the quality standard.
I will state that from individual experience that the cleaning services that the majority of property owners use are overpriced and will charge outrageous costs like €30 for cleaning out lights and €25 to wipe down Venetian Blinds. One apartment I moved out of when I lived in America with a roommate, we were charged $565 by the property owner for cleaning for a 2 bedroom house even after we cleaned the entire place! If you pick the cleaning service you can avoid all of your down payment being spent on the cleaning service by knowing the rate in advance and have control of who is doing it. By hiring a service like Cleaning Service Amsterdam you likewise avoid this due to the fact that the property manager has to fight a business stating they did not clean appropriately and that is a lot harder than a property manager fighting a tenant.
Call us or fill out the form below and we will contact you. Let us do the cleaning at an affordable rate!
Cleaning Service Amsterdam
Nieuwe Keizersgracht 53-1 Suite B
1018VC, Amsterdam
097010252694
What does End Of Tenancy Cleaning include?
End of tenancy cleaning is the process of thoroughly deep cleaning a rental property before a tenant moves out. It involves cleaning every aspect of the property – including floors, walls, carpets, furniture and appliances – to ensure it's returned in its original condition.
End Of Tenancy Cleaning Checklist
Bathroom and Toilets Cleaning Checklist
Clean the sinks, basins, taps, and fittings
Remove hard water stains
Remove limescale rings
Scrub and wipe soap dispensers
Clean and polish curtain and towel rails
Scrub the toilet bowl and bidet
Clean the shower panels and doors
Remove bath marks and signs of mould and mildew
Clean the drains
Wipe the mirrors and glass surfaces
Descale taps, showerheads, and other metal surfaces
Clean and scrub the bathroom tiles and surfaces
Living room and Dining Area Cleaning Checklist
Wipe and polish the tables, desks, cabinets, and other furniture and surfaces
Clean all the cupboards and drawers
Dust and polish all chairs, including sofa and other soft furniture
Vacuum and mop under the furniture
Dust off the TV screens, cables, and remotes
Wipe and dust the ceiling, walls, and floors
Clean the picture frames and curtain rails
Clean the switches and light switches
Vacuum and dust the blinds and curtains
Clean the windows from the inside out
Vacuum floors and clean the carpets
Mop and polish the hard floors
Kitchen and Cooking Areas Cleaning Checklist
Clean the kitchen ceiling and walls
Wipe all the dirt on top of the cabinets, curtain rails, window frames, and door frames
Dust and vacuum the blinds and carpets
Sanitize and polish all the countertops, kitchen sinks, work surfaces, and taps
Clean the inside of the pantry, kitchen cabinets, shelves, and drawers
Clean accumulated limescale and water deposit
Remove signs of moulds and mildew
Remove grease from wall tiles, extractor hoods, and cooking hobs
Clean the microwave, cooking range, oven, freezers, and refrigerators
Move the appliances and remove the dust and accumulated dirt under them
Wash, vacuum, and sanitize kitchen floors
Bedrooms Cleaning Checklist
Clean the ceiling and corners of the bedroom walls
Dust and polish all reachable surfaces – wardrobes, shelves, nightstands, cupboards
Wipe the top of the doors, frames, wall decor, curtain rails
Vacuum and dust the blinds and curtains
Clean the mirrors
Dust all the lamp fittings and lampshades
Clean and polish the fixtures – doorknobs, door handles
Clean the power sockets and light switches
Clean and vacuum the mattresses
Clean and polish the floors
Clean the windows from the inside out
We are based in Amsterdam but proudly offer our move out cleaning services to the following cities as well: